This tutorial shows you how to use SEBLOD's default lists to display a list of Joomla! Categories on your website in a blog layout.
By default, SEBLOD comes with 3 pre-made lists: articles, categories and users.

To display a list of SEBLOD Categories, go to your menu and click "Add New Menu Item".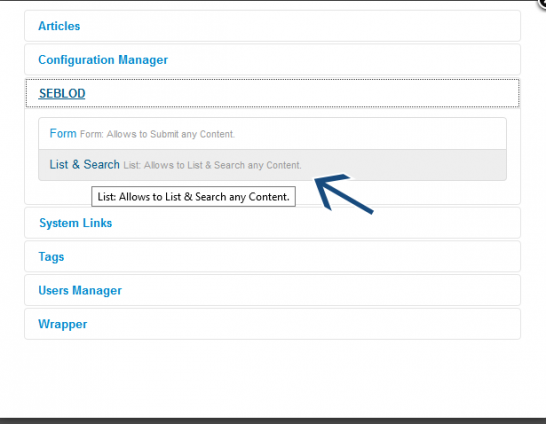 For the Menu Item Type, click "Select" and choose SEBLOD -> List & Search
From the Search Type (List) selection box, select "Categories"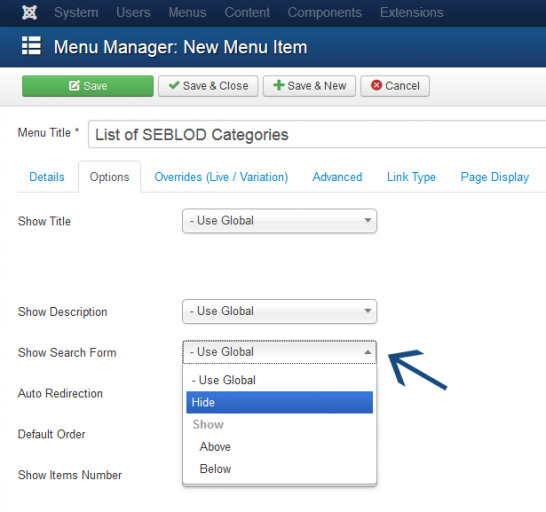 In the Options tab, make sure "Show Search Form" is set to "Hide"
Click Save
Now all of your Categories will display in a list on your list page in the front end of your website. Try adding a new category with SEBLOD and watch it appear automatically when you click refresh!