Powerered by SEBLOD eCommerce
Today, we are going to highlight one of our latest website at Octopoos: alain-milliat.com
The Company:
Alain Milliat produces in a traditional home-style manner: premium fruit juices, nectars, jams and fruit purees, that are characterised by authentic and natural flavours.
Focussing on high quality raw materials in order to get the best juices/nectars, his products are now used in hotels & gastronomic restaurants all over the world such as Paris, New York or even Tokyo.
And, you've guessed what..? he decided to open an online store.
The Website:
Alain Milliat's online store tries to combine both a look and usability to reflect (as mush as possible) the high end products created by its company. The site comes with a minimalist & flat design, which aims to give a quick and easy shopping experience to Alain Milliat's customers.
All products are showcased on a carousel, and get a clean product page including an ambient/background picture (only for desktops), Microdata, and "ready-to-purchased" related products. The whole site is fully responsive from mobile devices to widescreen displays.

On Tablets: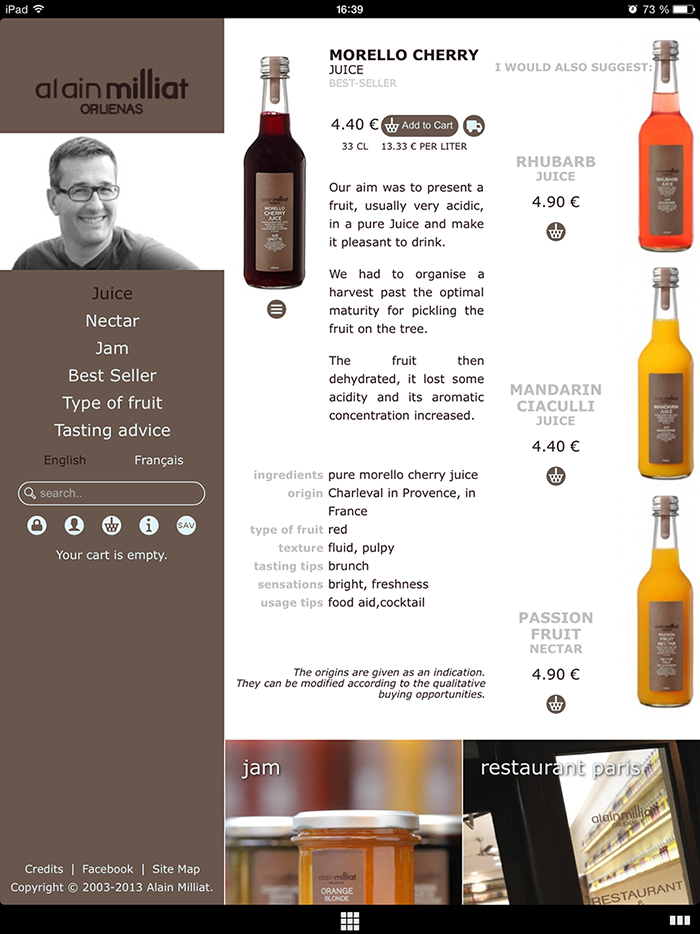 On Phones: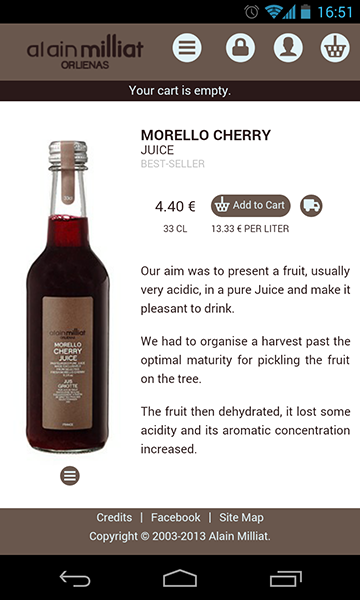 The Platform:
The website is powered by Joomla! 3 & SEBLOD 3.x, and the eCommerce features by SEBLOD eCommerce add-on.
Of course you guys have already seen SEBLOD eCommerce running on SEBLOD.com, but Alain Milliat is our first eCommerce site fully powered by SEBLOD.. in the "real world" !
As you know, the benefits are numerous in term of integration, flexibility, layouts..
Some of the key-features you may also notice:
Cart available for guests

Cart powered by AJAX

Multi-page Checkout



AJAX Cart Module: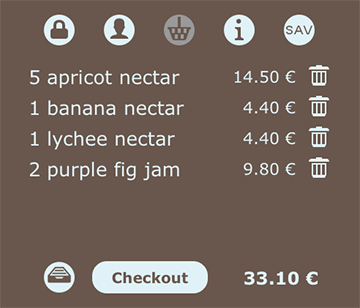 Multi-page Checkout: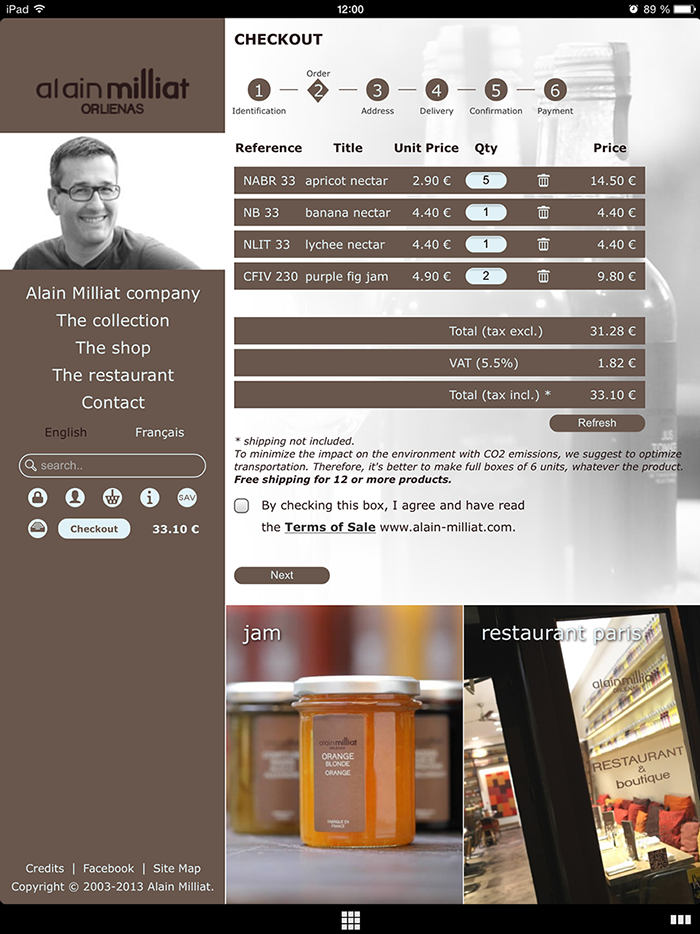 You'll find much more screenshots on the "Showcase" section of SEBLOD.com that will be published next week.

Feel free to visit www.alain-milliat.com, to taste some of his nectars (which are amazing!) and to give us your comments below.