Powered by SEBLOD eCommerce
You'll notice when you take a peak on the products page a variety of sortable options.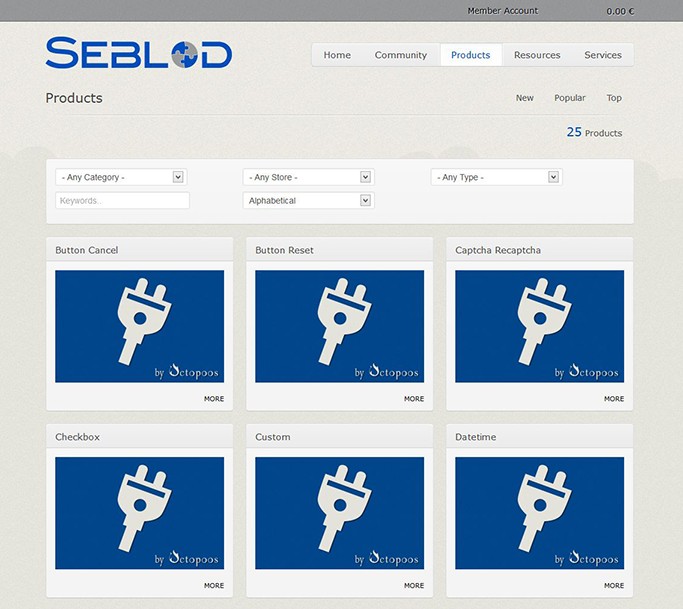 Under the categories you'll see that not only are there different types of plugins but also applications, templates, variations, languages and more. So far there is only one store, Octopoos. But soon, we will invite all of the community to create and feature their own SEBLOD addons. We envision the marketplace to become a thriving place to share and find all sorts of good SEBLOD stuff.
We also encourage the entrepreneurs of you to promote your work. You will find a new page under the Resources tab called Marketing. There you will find the Seblod logo in various shapes and sizes for your use, but please read the Conditional Use statement at the end.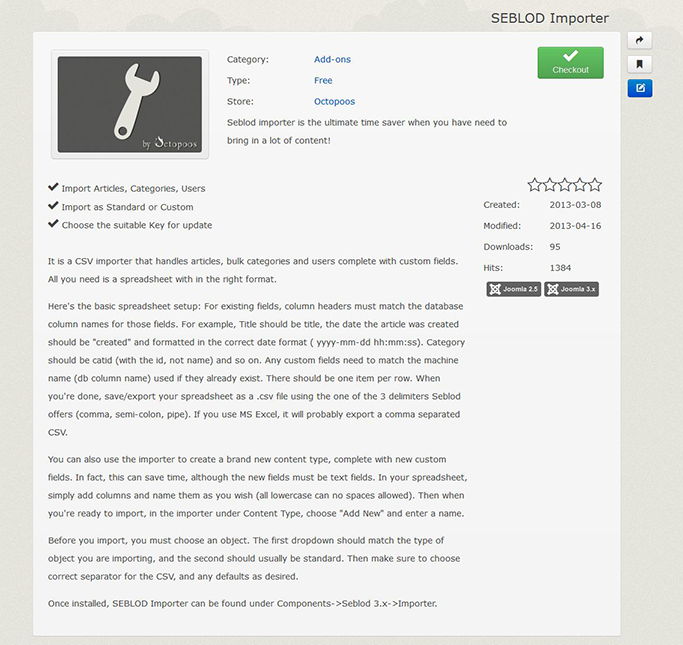 With the initial release of the market, you will find that there exists a shopping feature. Even with free products, you need to have an account and add your selected products to the cart then finally "checkout".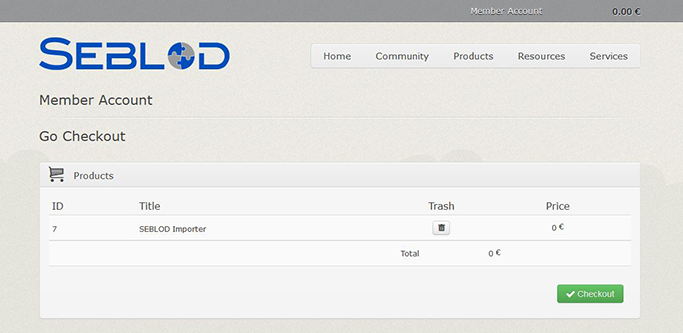 All of this by the way was created in SEBLOD.
Once you've added one or more products to your cart, there are two ways to checkout. If you want to go to checkout after adding something, just add to cart button turns into a checkout button after adding. You can also hover over the "Member Account" link at the top of the screen and choose "Checkout" anytime.
Once you've checkout out and paid for any commercial addons (there won't be any yet), you can download by hovering over "Member Account" and choosing "My Downloads".
Once again, this is just the initial release. In a couple of week we will be releasing some more freebies as well as a slew of new commercial products:
Addons

Templates

Field Plug-ins
Code Pack (BeforeStore, AfterStore, ..)
Dynamic Fields (Cascade, Checkbox, ..)
Search Pack (Generic, Ordering, .. )
Social Pack (Facebook, Google+, Twitter, ..)
And much more..

Last but not least, we have an all new bug tracker, under the Resources tab. Take a look. It is made with Seblod and pretty slick if we say so! From this point on, that is where all new issues should be posted.

We hope you enjoy the new marketplace and thank you for your support!