Right on time for Joomla! 3.1
On the heels of the new Joomla! 3.1 release, SEBLOD 3.1 is now available for download with even more exciting new features. J3.1 is not only a maintenance upgrade. It adds a really neat – and long awaited – Tags component. The new SEBLOD 3.1 release is now fully compatible with the latest version of Joomla including tags.
Multilingual Improvements
Now it's possible to make article associations on SEBLOD forms. This is possible through the new JForm Associations field. Assign it somewhere on your admin form and it will now be possible to make associations without having to go into legacy view.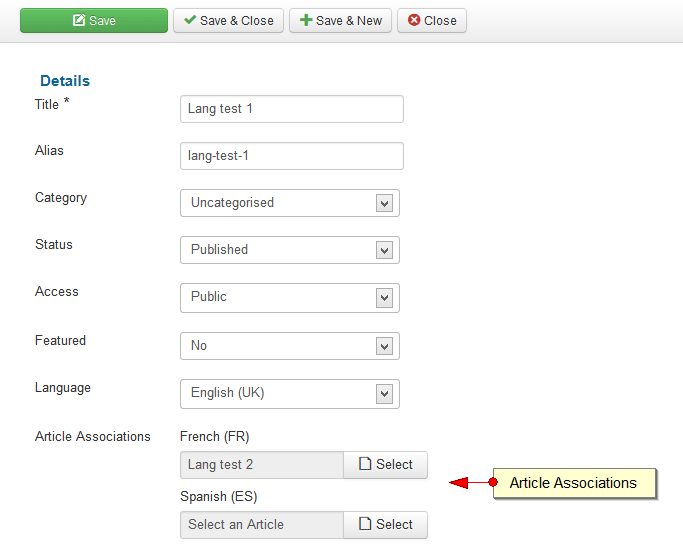 Even more interesting are some new translation workflow improvements to the Article Manager. Now with SEBLOD 3.1 it is possible to translate or edit all associated translations form a single article. See the screenshot below.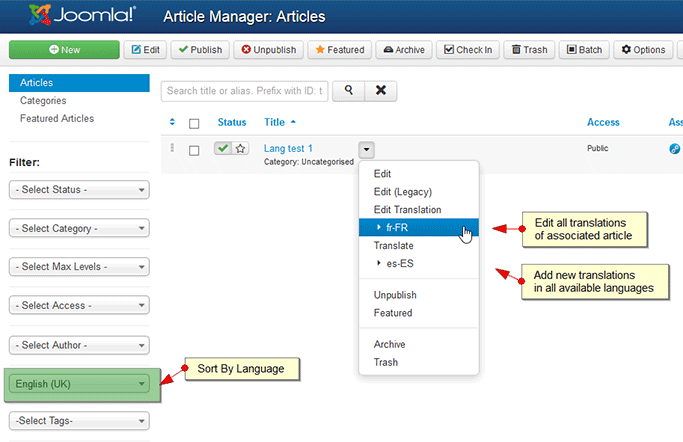 If you click on dropdown menu next to each article, you will find a list of available translations. Whatever language you click on opens that version of the article. This saves you from having to fish through the articles and find each language one at a time. A good technique might be to sort by a default language (English in this case), so you will just have one version of each article as a base to manage the rest.
In addition to editing, under the word "Translate" you will also get a list of untranslated languages for that content. This is very convenient as a quick way to add or find missing translations.
But that's not all. When you start a new translation from this menu, it will do a lot of work done for you. For each language the language and associations (link to other translations) parameters will be automatically set. Also most of your field data from the source article will be copied over. You can change any of it of course but this can save a lot of time when some fields need to remain the same.
Tags
See the screenshot below for a quick example of what you can do with SEBLOD and Joomla's native tags: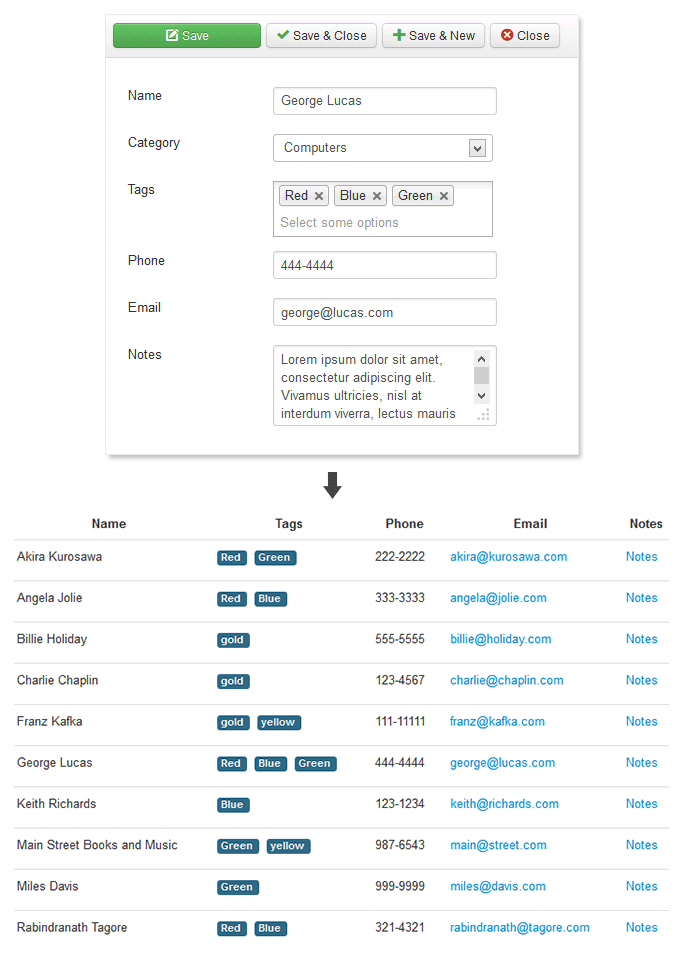 To use tags with SEBLOD, you first create them in the normal way in Joomla's tag manager. Then in your content type, there is new field called Article Tags (Jform-tag). As with any other field, assign that to your form and front end views and you're good to go. Note, in the above example a List & Search Type was created with seb_table as the template.
Those are just the bigger features.
See the changelog
for a complete list.