Today, we are pleased to announce the availability of SEBLOD 3.4.0, our best release so far !
One main feature introduced in this new release is the availability of the "Radius Search" feature. The radius search feature lets you add a user-defined area of tolerance around your search and lists that use geolocation with the Address to Coordinates field. This new functionality has been introduced as a new "match" option in search forms.
Watch the video!
The 2nd important improvement is the ability to Order any column on the Table view.
Here is the
"How to use dynamic column ordering" video
.
And many other improvements here and there, of course!
Now about the additional features/products:
All the
templates
have been updated in order to include the "Template Picker" preview that you'll see when you create a new Search Type. And there is more..
New Plug-ins:
Updated Plug-ins:

About Applications:
First you may have noticed that we have released 2 following products since July:
These extensions are a good example of how SEBLOD is able to integrate with Joomla! or any 3rd party component.
Also those are very useful when it comes to deal with User Submissions like Comments, Feedbacks, Reviews..
Comments don't require a "Content view" or "routing" (unlike "Articles").
You keep the #__content table clean and ready other kind of Items.
You can natively view/access them directly from the User manager.
Our
Comments App
for SEBLOD is based on User Notes !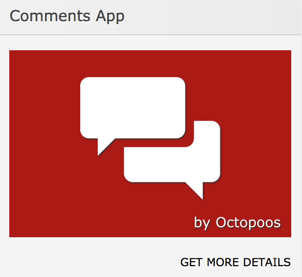 All apps for SEBLOD have been updated as well.
What about new apps?
Yes we know.. there has been a bit of a delay, and we are truly sorry for that.
We are going to release 3 new Apps by the end of October, and then again 3 applications on November.
And starting December one new application at the beginning of each month!
Hope you'll enjoy this new batch of updates!
And, if you use SEBLOD, please post a review and a rating on the
JED
.
Comments
There is no comment yet.. Be the first to submit one!