The Joomla showcase team have just launched the "new look" website, and it is powered by SEBLOD! The new website includes a completely re-built platform, also adopting the new Joomla corporate style on the front end.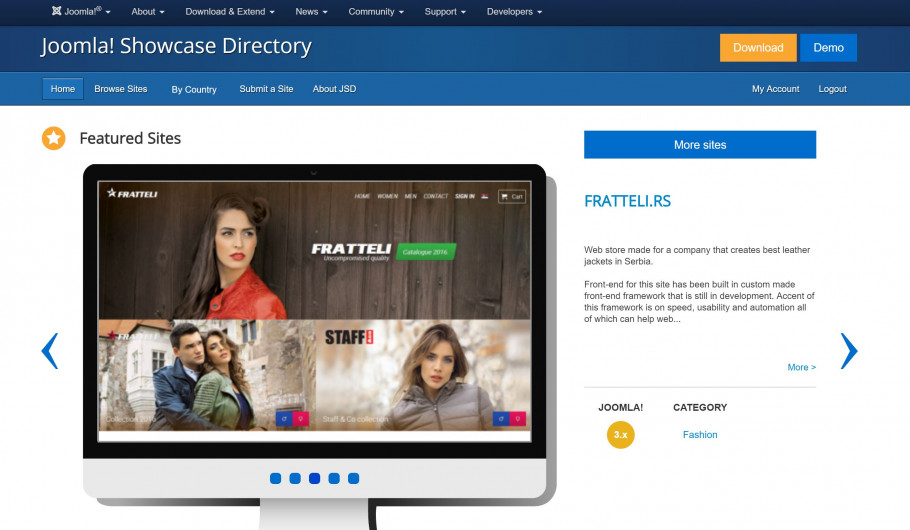 SEBLOD is used extensively to power the directory, content submission and approval functionality on the site. The key features include:
User-generated content submission, allowing users to submit their own sites for publication on the website
A customized administrator-only approval and review process for all website submissions
User reviews and ratings for showcase items
"Site manager" to manage your own website listings that you have submitted to the showcase
Customised showcase search functionality
User "favourites" of their most-liked designs
"feature listing" content carousels
Javascript image uploading and on-the-fly image cropping for homogenous showcase item images
Social sharing on content pages
And more!
Website Walkthrough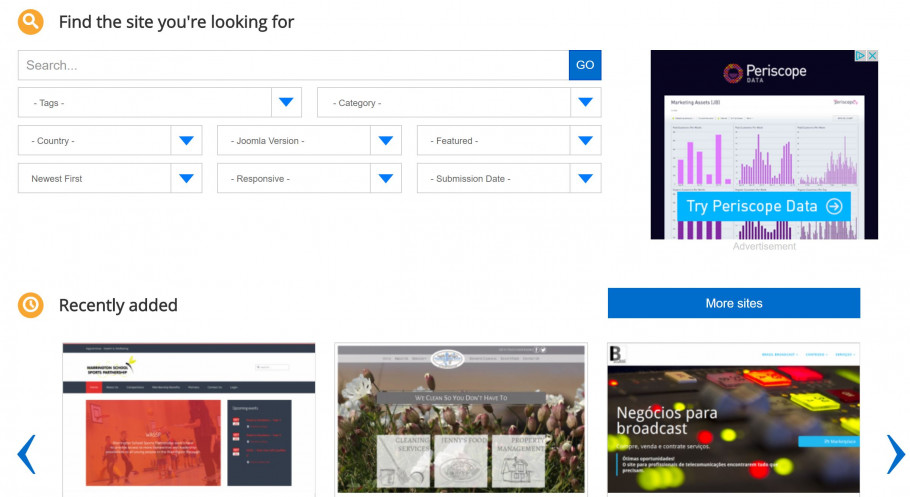 Searching for websites using a range of filters / parameters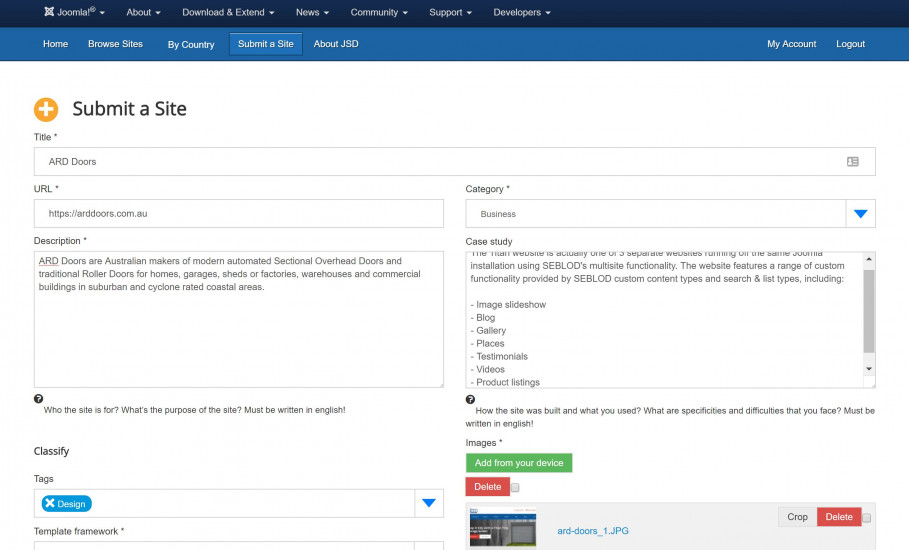 Submitting a new website to the showcase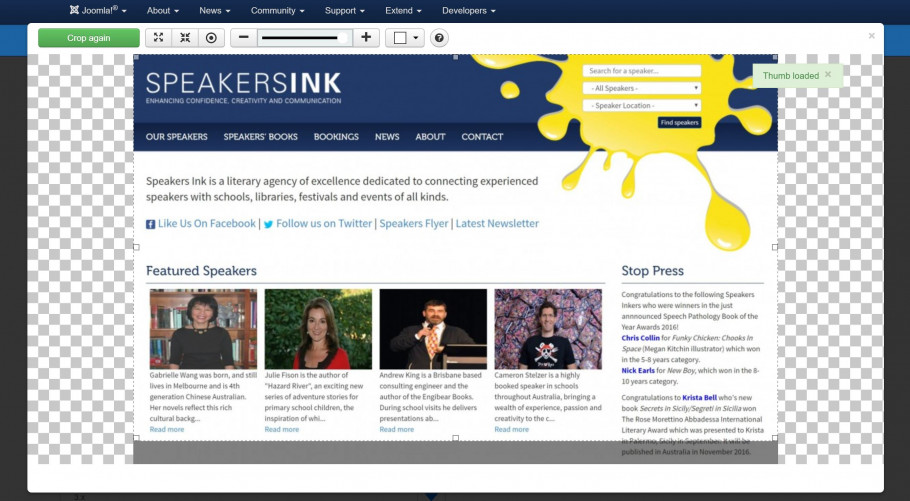 On-the-fly image cropping for all uploaded images to ensure sizing consistency
Managing your website submissions through the "Site Manager"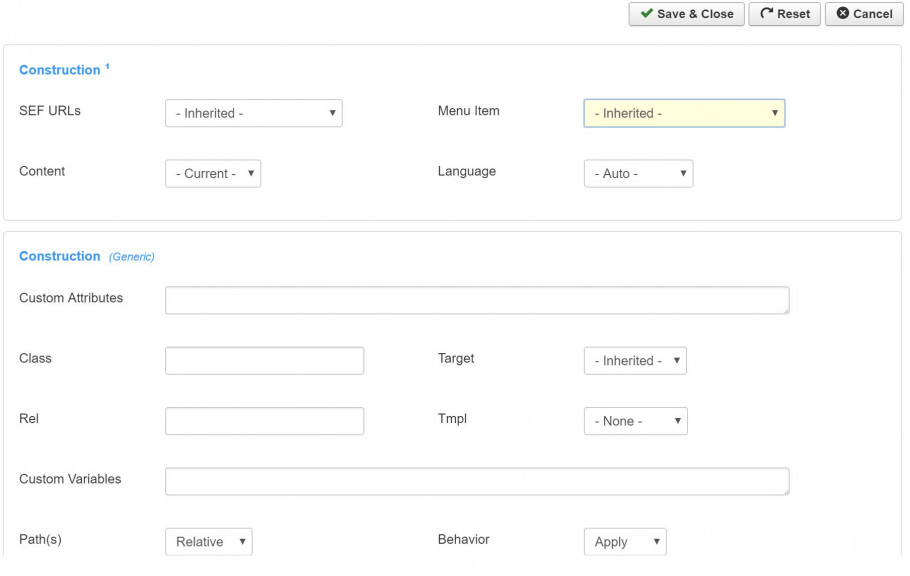 The content view of an approved showcase website, featuring user reviews, an image carousel, social sharing and the ability to 'favourite' a site for viewing later
Among a suite of improvements from the old system, the new site also makes it a lot easier for showcase moderators to quickly & effectively review sites for publication. There are several stage-gates to help with the decision making and "check list" of requirements for letting a showcase item be published.

The Moderation Status field helps moderators track the progress of a site on it's way to publication. "Internal Notes" can be left to help communicate between moderators if multiple people are required to view a site that has been submitted. If rejected, moderators can also trigger an email with a "rejection notice" if the site fails to meet the criteria to be published on the site.

Throughout the rest of the site, moderators can also manage the website "reports" (when people want to lodge a complaint about a site), user reviews, and also check an activity log of all the actions taken on the showcase site to submit and moderate content.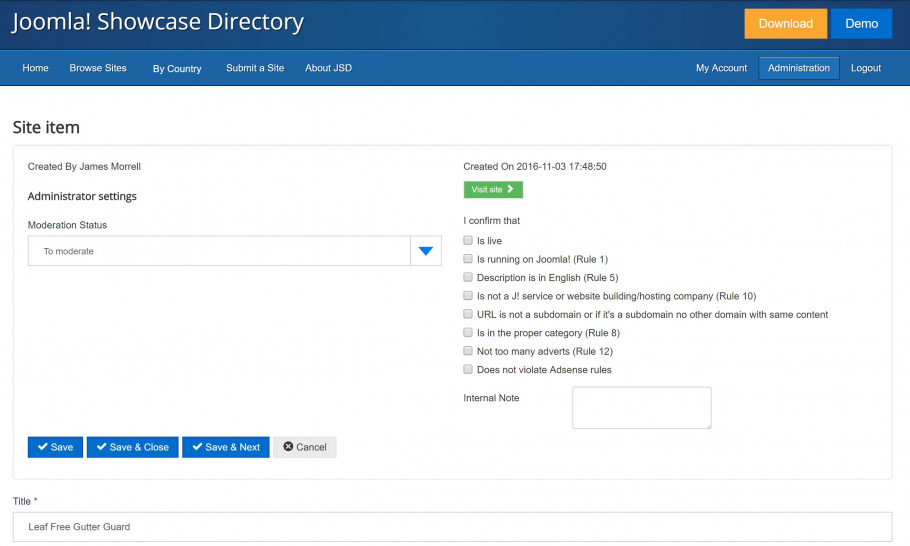 Going to edit a showcase submission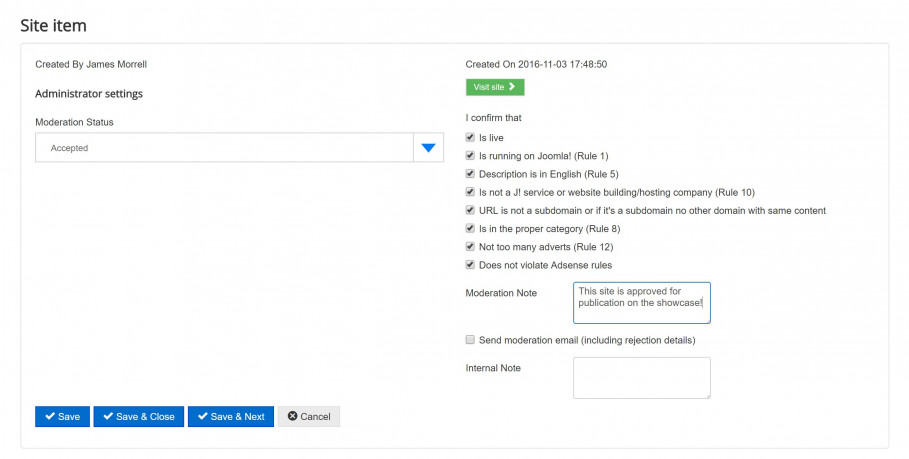 Completing the checklist and moving the site to "approved"