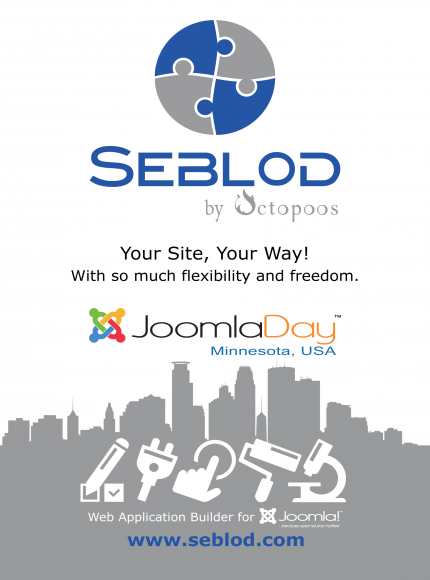 Randy from Octopoos team joined the event. You will find below his feedback.
Find an other article about this event on
Joomla! Magazine
.
Randy Poyorena:
It appears that I surprised a couple of people when I didn't speak with a French accent! It also appears that you guys know EVERYONE!
Vic, Rod, and Mike say hi and thank you for sponsoring. I think there were others that wanted me to tell you hi as well, but we didn't have name tags and keeping track of the billions of people that know you was a bit difficult! There were many thanks for support and it was much appreciated.
For the First Joomla Day in Minnesota, it was an amazing success and it was very popular. It sold out 3 weeks ahead of the event! They have already booked a bigger venue for next year at the Mall of America and tickets are already on sale!
One amazing statistic that was shown in one of the presentations is the popularity of Joomla. It is way more popular in Europe and elsewhere than the US. On many Blogs, they make it sound as if Joomla is a dead project. So it was encouraging to see just how popular it is.
So that was the weekend - it was fantastic!