The FAQ app lets you easily add frequently asked questions to your website, and displays them all on a page using an accordion.
Using the FAQ App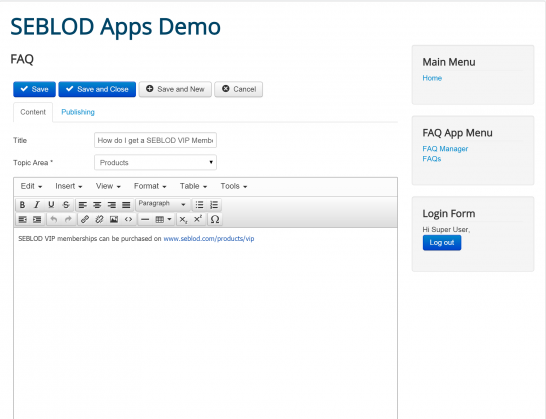 The FAQ app works straight out of the box. Simply add your question to the top of the form, select a Topic Area, and enter the answer in the WYSIWYG box below.
Once you have added your question and answer, your questions will appear on the FAQ page in an accordion
The search box at the top of the accordion page is configured for users to search for keywords in the answer WYSIWYG field
Adding different FAQ Topic Areas
Go to the SEBLOD Field Manager
Change the "App Folder" filter to "FAQ"
Click on the "FAQ Topic Area" field
4.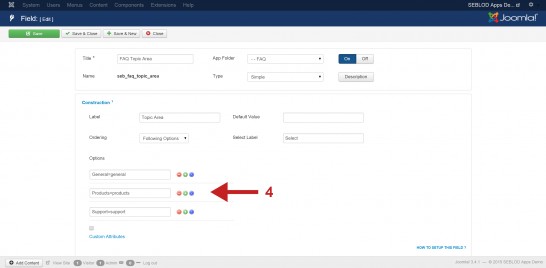 Here you can add, remove or reorder the FAQ Topic Area options
The end result
Here you have an FAQ page with all of your FAQ items displayed nicely in an accordion