Adds an input field on the front end which can search the contents of multiple fields
Normally, each field placed into the Search Form View will add the appropriate searchable widget on the front end. With this field you can search across several fields from a single user input.

In the options simply add any field that you wish to be searched.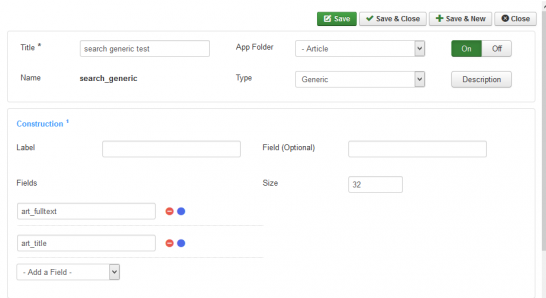 Once installed, the Search Generic field can be created and added to the Search Form view of a List & Search Type.
Note: this extension is included in all SEBLOD Core packages, starting with SEBLOD 3.8.0