In this manual we will look at assigning fields to the list of Joomla! articles. These fields will appear for each of the content items in our list.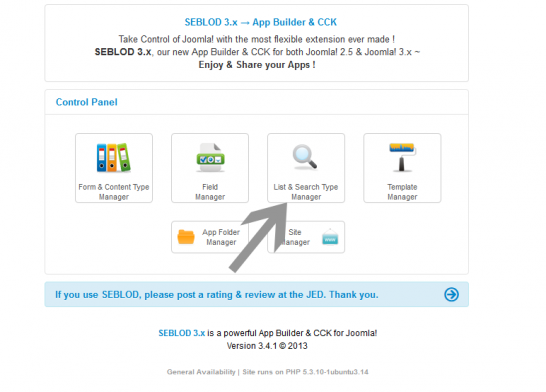 First, open the List & Search Type Manager.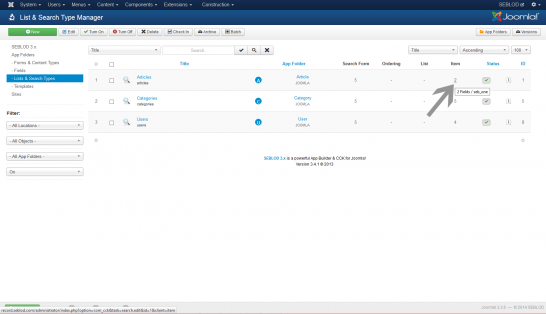 Navigate directly to the "item" view of the list by clicking on the number that corresponds with the Articles List Type in the Item View column.
Hold 'ctrl' and select the three custom fields on the right. Then click the left-pointing "assign fields" arrow to add them to the item view.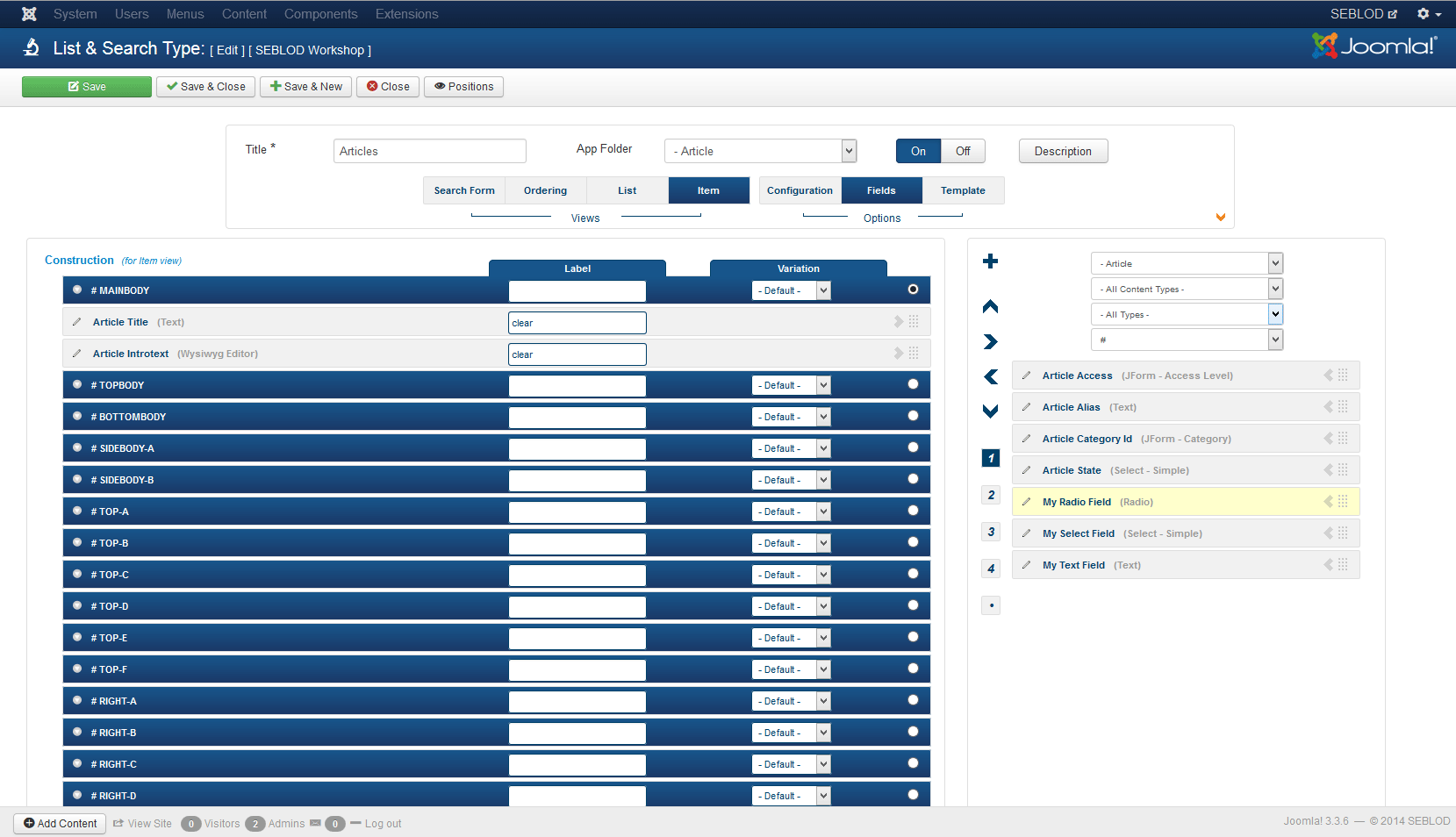 When you have added your fields, click "save and close". If you have added content to your articles using these fields, your custom fields will now be visible on the front end of your website for each item on your articles list page.
In dieser Anleitung zeigen wir Ihnen wie Sie Ihre eigenen Felder in die Joomla Artikelliste hinzufügen können. Diese Felder erscheinen dann bei jedem Artikel in der Listenansicht.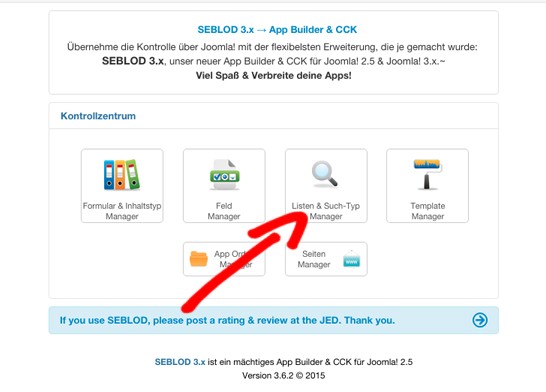 Zunächst, öffnen Sie die Listen und Suchtypen Verwaltung.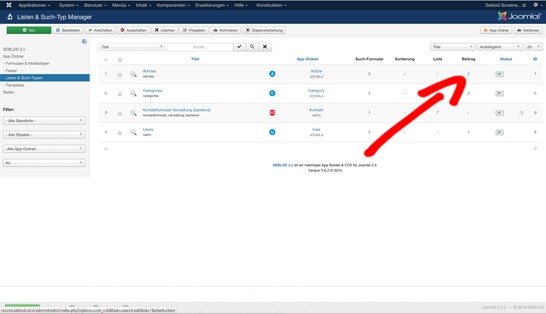 Sie können direkt in die Beitragsansicht gelangen wenn Sie auf die Zahl in der "Beitrag" Spalte in der "Article" Zeile klicken.
Halten Sie die Taste 'ctrl' gedrückt und wählen Sie Ihre drei eigenen Felder in der rechten Seitenleiste aus. Klicken Sie dann auf den blauen linkspfeil "<" Zuordnen von Feld(ern) um die Felder in die Beitragsansicht hinzuzufügen.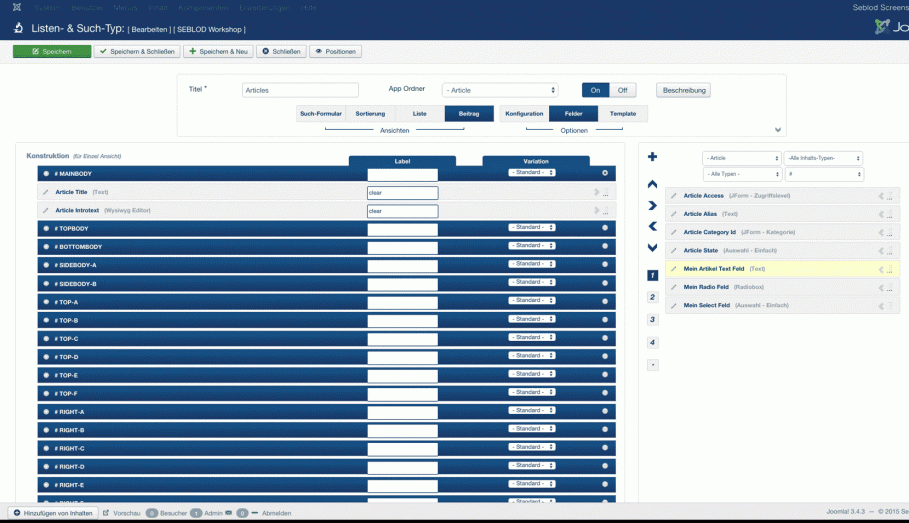 Nach dem Hinzufügen der Felder klicken Sie auf "Speichern und schließen". Wenn Sie über diese Felder Inhalte hinterlegt haben sind diese in der Artikel Listenansicht nun sichtbar.
Dans ce manuel, nous allons examiner l'attribution des champs à la liste d'articles Joomla!. Ces champs apparaîtront pour chacun des éléments de contenu dans notre liste.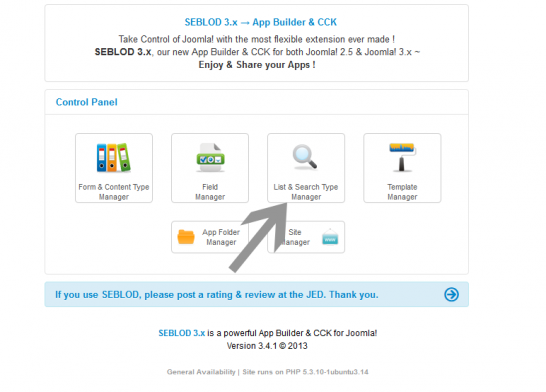 Tout d'abord, ouvrez "List & Search Type Manager".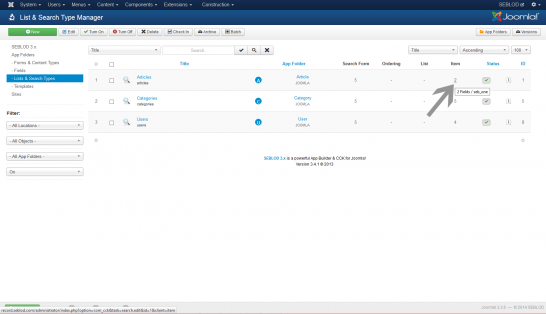 Accédez directement à la vue "item" de la liste en cliquant sur le numéro qui correspond avec "Articles List Type" dans la colonne "Item View".
Verrouillez la touche 'ctrl' et sélectionnez les trois champs personnalisés sur la droite. Puis cliquez sur la flèche pointant vers la gauche "assign fields" pour les ajouter à la vue d'élément.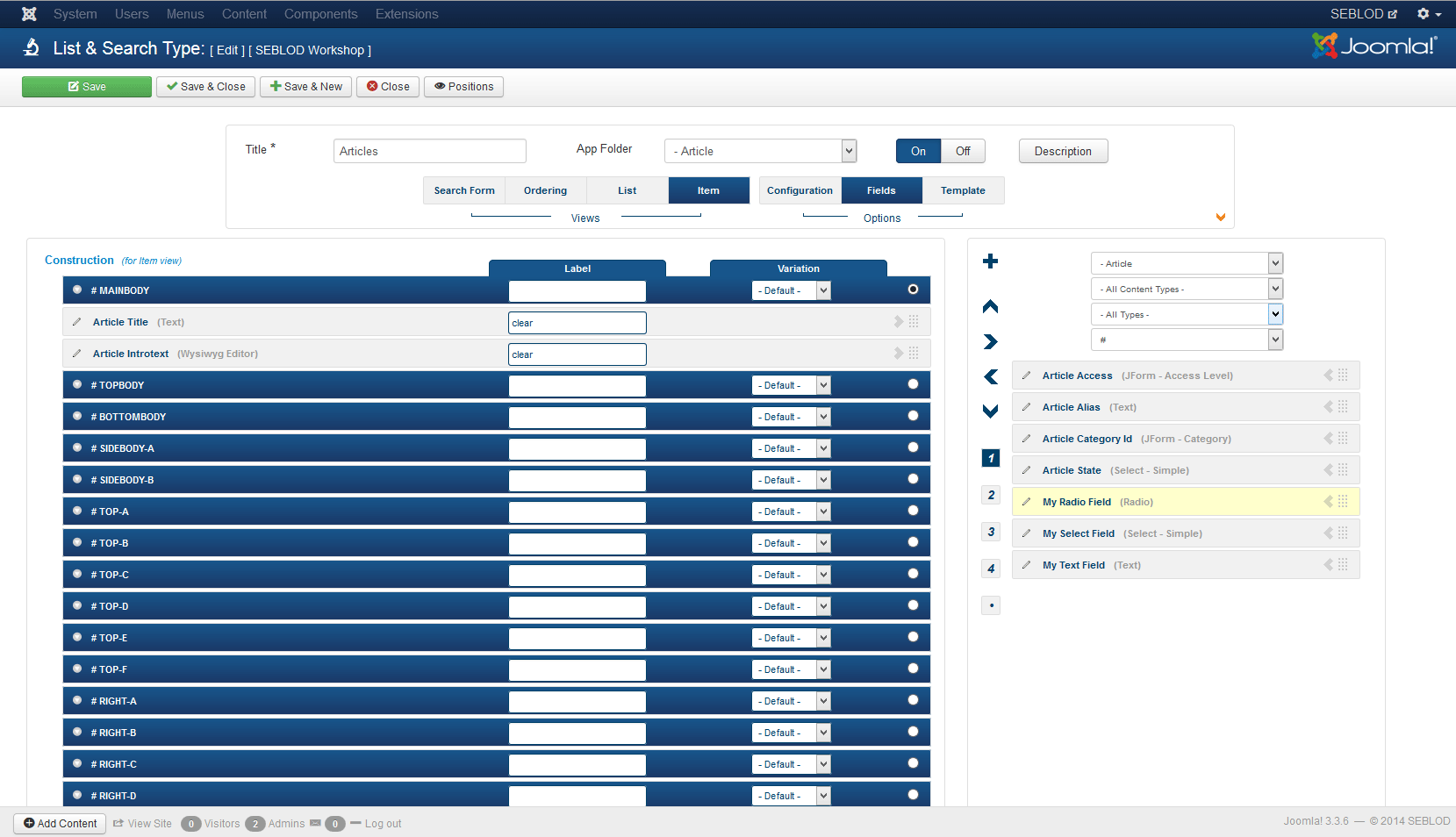 Lorsque vous avez ajouté vos champs, cliquez sur "save and close". Si vous avez ajouté du contenu à vos articles en utilisant ces champs, vos champs personnalisés seront désormais visibles du côté site ("front-end") pour chaque article sur votre page de liste d'articles.