SEBLOD Black Friday Special!
20% off SEBLOD store items!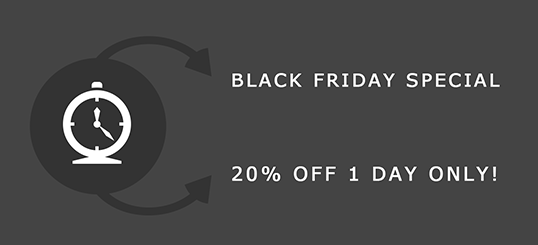 20% OFF SEBLOD STORE ITEMS THIS FRIDAY
For the first time EVER we are offering 20% off ALL products on the SEBLOD store. This Black Friday (25th of November, 2016), get app memberships, templates, plugins AND support sessions for 20% off their usual price. Want it all? Why not take this opportunity to get a premium membership and get full access to all items on the store for 12 months. Hurry though, this deal is for 1 day only!



Offer is valid only on Friday 25th of November, 2016.
View store


NEW JOOMLA SHOWCASE ADOPTS SEBLOD
The Joomla showcase team have just launched the "new look" website, and it is powered by SEBLOD! The new website includes a completely re-built platform, also adopting the new Joomla corporate style on the front end.
Read more

If you want to unsubscribe
click here
Read the online version.
SEBLOD – Web Application Builder and Content Construction Kit
SEBLOD by Octopoos © Copyright 2016. All Rights Reserved